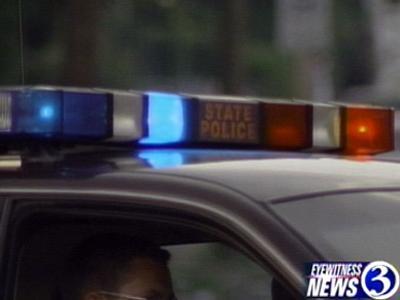 HARTFORD, CT (WFSB) -
Police are advising parents to visit the Connecticut Sex Offender Registry before mapping out their trick-or-treating route this year.
Parents and trick-or-treaters are being urged to follow the following guidelines this Halloween:
Wear bright, light-colored or reflective costumes so that motorists see you. Add reflective tape to trick-or-treat bags for increased visibility.
Carry a flashlight so that you will be seen as you walk from house to house.
Use caution as you visit houses. Be alert for objects or toys in the walkway or on the porch.
Never enter anyone's house or car for a treat.
Always go trick-or-treating in a group that includes adults; never go out alone.
Do not eat any treats until you arrive home and your parents inspect all goodies.
Only collect treats from those you know.
Always watch for cars as you walk from house to house.
Do not wear a mask that hinders vision in any way.
"I urge all Connecticut residents to please drive cautiously and obey all traffic laws. Be aware of children who will be running from house to house. We do not want the excitement of this evening marred by a senseless tragedy. This is a fun and scary night, but safety must come first," said Connecticut State Police Col. Danny R. Stebbins in a statement Monday.

To learn more about the Connecticut Sex Offender Registry, click here.

Copyright 2013 WFSB (Meredith Corporation). All rights reserved.