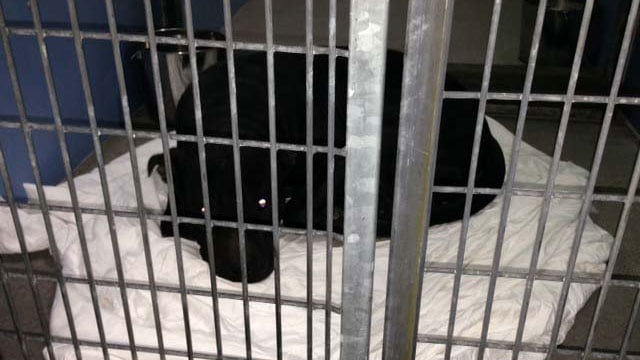 This is one of the dogs involved in the attack on children. (Jason Westerhaus/FOX5)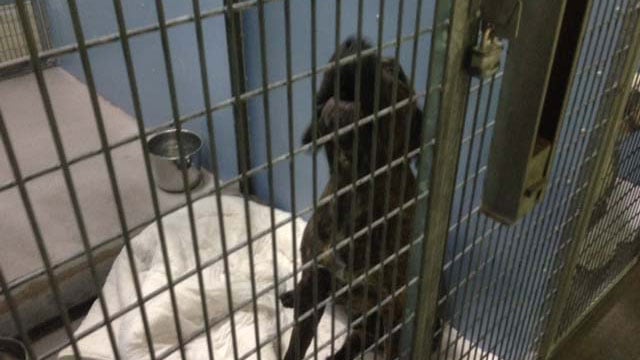 This is a dog involved in the attack. (Jason Westerhaus/FOX5)
LAS VEGAS (FOX5) -
Two dogs that attacked a boy and a girl in a northeast Valley neighborhood last week will be euthanized, according to Las Vegas Senior Public Information Officer Jace Radke.
Radke said the investigation into the incident is complete and that the dogs' owner received eight civil citations. He or she was cited for the dogs having not received rabies shots, not having a license, not being neutered and being allowed to run at large.
The dogs were signed over for euthanasia by the owner and will be euthanized following a 10-day hold.
Las Vegas Metro police said the attacks happened at about 5:15 p.m. Wednesday in the 4000 block of Abrams Avenue, near Sandhill Road and Washington Avenue.
According to Las Vegas Animal Control, a bullmastiff and a pit bull mix got loose from a home and attacked a 12-year-old girl and a 5-year-old boy. Both were bitten by the dogs.
Animal control said the boy was taken to University Medical Center Trauma, while the girl was taken to Sunrise Hospital.
Metro said at least one of the children was being treated in serious condition.
The two canines were being held at Lied Animal Shelter during the investigation.
Copyright 2013 KVVU (KVVU Broadcasting Corporation). All rights reserved.