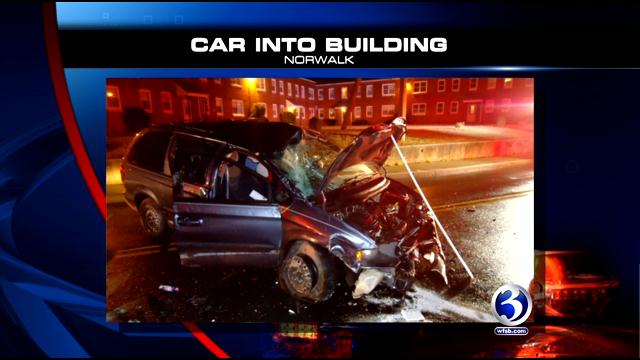 NORWALK, CT (WFSB) -
Emergency officials in Norwalk said no injuries were reported after a minivan crashed into an apartment building on Harbor Avenue early Friday morning.
Norwalk fire officials said a Dodge minivan was traveling north and left the roadway as it was rounding a bend in the road.
According to emergency officials, the vehicle knocked out two windows, a steel mailbox, electrical power for the complex and part of a cement flower box in front of the building.
Officials said by the time emergency crews arrived, the male driver was out of the vehicle and walked to paramedics.
Two women were inside the apartment where the minivan crashed through, however, fire officials said they were not injured.
The repairs to the apartment building were completed by the maintenance supervisor, who lives there.

The crash remains under investigation by Norwalk police.

Copyright 2013 WFSB (Meredith Corporation). All rights reserved.