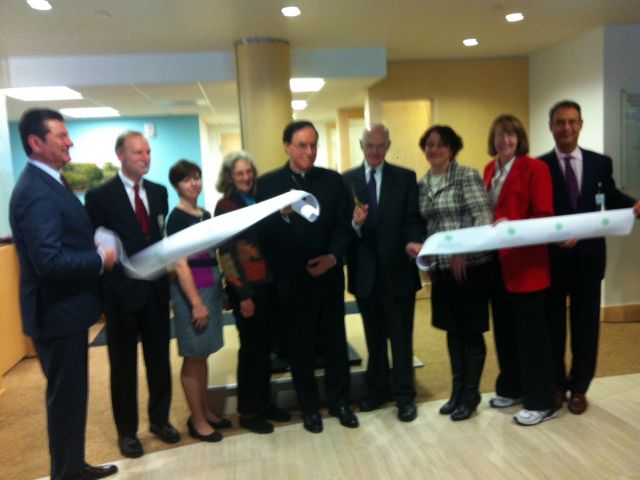 HARTFORD, CT (WFSB) -
Saint Francis Hospital in Hartford is opening a women's health center offering expanded imaging and genetic screening services.
The Comprehensive Women's Health Center offers imaging technology, ultrasound, image-guided breast biopsies and bone density scans. Additional space will accommodate more breast imaging systems.
In addition, a genetics program offering genetic counseling and testing to patients believed to have a genetic cancer syndrome will be expanded.
And a certified genetic counselor will be available full-time, helping women and families who are at high risk of hereditary cancers such as breast cancer, ovarian cancer, uterine cancer and other female hereditary cancer syndromes.
A ribbon-cutting ceremony for the $9 million center is scheduled for 9:30 a.m. Saturday.
(Copyright 2013 The Associated Press. All rights reserved. This material may not be published, broadcast, rewritten or redistributed.)