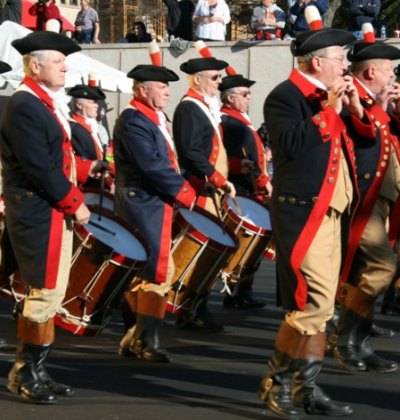 HARTFORD, CT (WFSB) -
The 14th annual Veteran's Day parade steps off at 12:30 p.m. today from the intersection of Buckingham and Washington Streets.
Close to 3,000 marchers are expected to participate in the parade, which honors vets from all wars.
Gov. Dannel Malloy and Lt. Gov. Nancy Wyman will participate in the parade, which is the largest in New England. Spectators can pick up a free American Flag and "Thank-you Veterans" signs at the parade info booth on Main Street and Atheneum Square.
Events include a wreath laying at the Soldiers & Sailors Memorial Arch at 11:30, followed by the parade. At 1:30, a moment of silence will take place to honor those who gave their lives for our freedom.
You can view a map of the route here ---> http://bit.ly/1bPiKWR
Copyright 2013 WFSB (Meredith Corporation). All rights reserved.