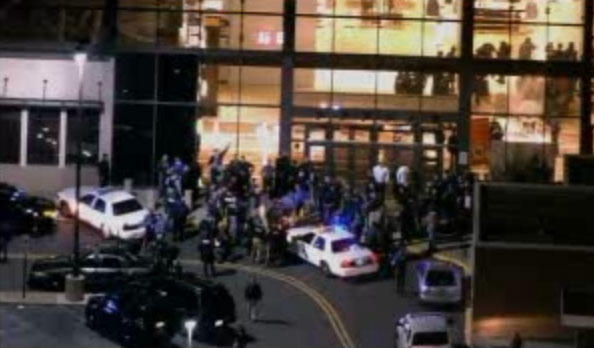 Police responded in force Monday evening after shots were fired inside the Westfield Garden State Plaza Mall.
The shots were reported inside the mall, sometime before the mall in Paramus, N.J. closed for the night at 9:30 p.m.
In a tweet, Ocean County police, fire and EMS reported multiple agencies were responding to the mall in Bergen County for reports of an active shooter and shots fired.
Another witness tweeted that a shooting happened "over by Nordstrom on the second floor."
As of 9:50 p.m., the mall was on lockdown, people inside confirmed to CBS 2.

© 2013 Cable News
Network.Turner Broadcasting System, Inc. All Rights Reserved.