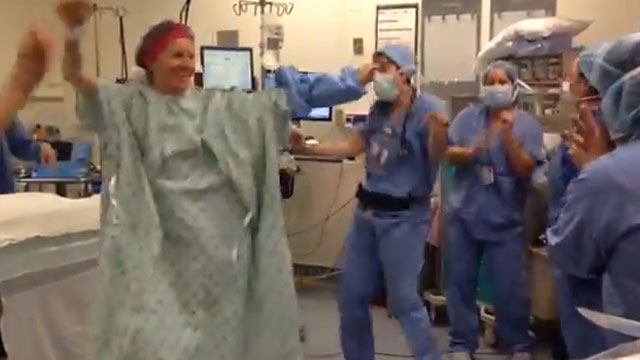 SAN FRANCISCO, CA (WFSB) -
Facing a double mastectomy, a woman in San Francisco recorded a dance with her surgical team.
Deborah Cohan, an OB/GYN and mom of two, donned a hospital gown and boogied down with the staff to Beyonce's Get Me Bodied at Mt. Zion Hospital.
At the same time, Cohan asked all of her family and friends to do the same and record it so she can watch them all while she is home recovering from the surgery.
Copyright 2013 WFSB (Meredith Corporation). All rights reserved.