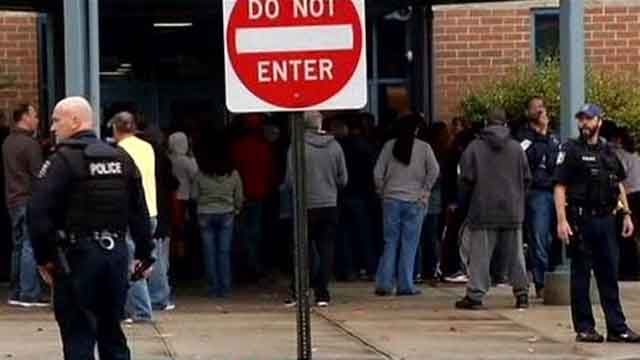 WATERBURY, CT (WFSB) -
Waterbury Arts Magnet School has been evacuated as a precaution Thursday afternoon after a student made a bomb threat.
Police were called to school after an unidentified student made a verbal threat to some people in the building.
The building was evacuated and the school was searched by police. No bombs were located in the building, police said.
It is unclear if the student is facing any disciplinary actions from the school or police.

The school sent out an alert to parents that all students and staff are safe, according to the Waterbury schools alert system.
All buses have ben re-routed there as well. All students, who do not take the bus home, were also bused into Maloney School where they were picked up by their parents.
"My heart jumped. Very scary to come and pick up your child and you see all these emergency vehicles," said parent Grace Lewis. "A lot of things are going on now, this was very scary.
Classes will resume at Waterbury Arts Magnet School on Friday, according to the school's website.
All after-school activities, but the Into the Woods theater event were canceled at Waterbury Arts Magnet School.
Copyright 2013 WFSB (Meredith Corporation). All rights reserved.