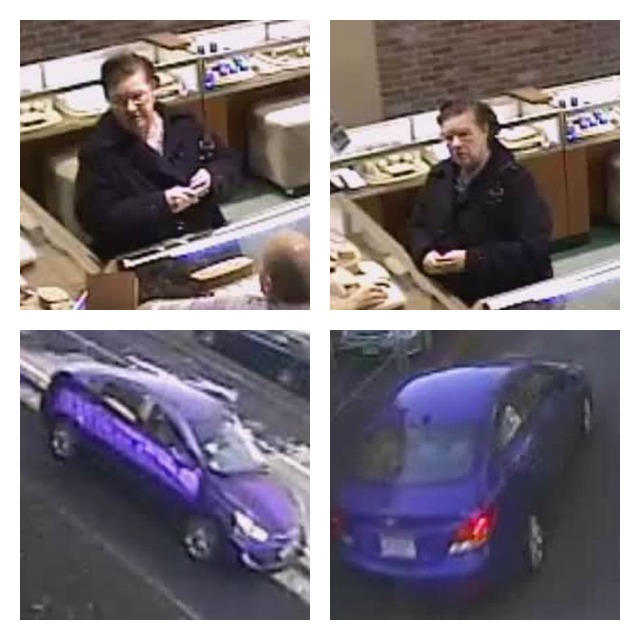 SPRINGFIELD, MA (WFSB) -
The Springfield Police Department is searching for an elderly woman who is accused of stealing a ring worth more than a thousand dollars from a jewelry store in October.
On Oct. 27, an unidentified woman tried on several rings at an undisclosed store, police said. The woman told the clerk that she was trying to match the one that she had on.
When the clerk became distracted by the woman, she switched the ring that she had with one that was worth about $1,200, police said.
Police released surveillance pictures of the suspect and her vehicle on Thursday.
Anyone with any information is asked to call the Springfield Police Department at 413-787-6355. All tips will be kept confidential.
Copyright 2013 WFSB (Meredith Corporation). All rights reserved.