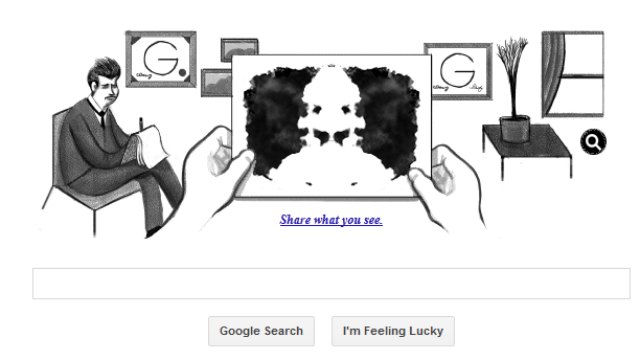 WFSB -
Google celebrated the 129th birthday of Hermann Rorschach, a Swiss Freudian psychiatrist, with a doodle of his famous Inkblot test.

In the black and white doodle on Google's homepage, different inkblots are displayed on white cards and users can share what they see on social media.
In Rorschach's inkblot test, individuals are shown 10 inkblots, one at a time, and asked to report what objects or figures they see in each of them.

Click here to see the Google doodle.
Copyright 2013 WFSB (Meredith Corporation). All rights reserved.