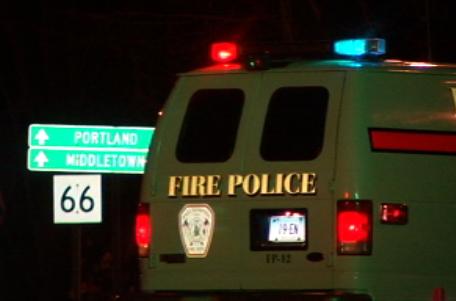 PORTLAND, CT (WFSB) -
Portland police continue to investigate after a serious crash killed one person, sent another one to the hospital and shut Route 66 down for several hours.
Police said they were called around 9:30 p.m. Sunday to the section of Route 66 known as the Ledges for reports of a vehicle that had crashed and gone down the embankment.
According to police, the vehicle appears to have traveled off the left side of the roadway, striking the embankment, a utility pole and a tree before going down the embankment.
Police said the impact of the crash was so powerful, it sheered the vehicle in half and ejected both occupants.
Police in Portland have shut down Route 66 between Payne Boulevard and Oakun Dock Road due to a serious motor vehicle accident.
One occupant was pronounced dead at the scene, police said. A second was taken by Life Star helicopter to St. Francis Hospital for treatment. There is no additional word on that victim's condition at this time.
Police kept about a two-mile stretch of Route 66 closed for more than four hours as they worked to investigate the crash and remove the wreckage. The road has since reopened.
Copyright 2013 WFSB (Meredith Corporation). All rights reserved.