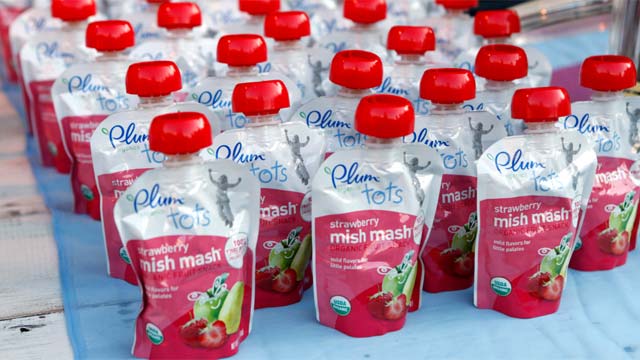 Photo: Associated Press
HARTFORD, CT (WFSB) -
Officials with Plum Organics said the company is voluntarily recalling specific pouch products after discovering a manufacturing defect that may cause spoilage in some pouches.
The items being recalled come from the company's Baby Stage 2, Tots Mish Mash and Kids lines, and can be identified by the "best by" dates ranging from Aug. 8, 2014 to Dec. 8, 2014 and the letters "AT."
Officials said a manufacturing defect was found that may cause spoilage in some pouches, and the potential spoilage may cause some pouches to swell.
Company officials said parents should not feed any of these products to their children, and any consumers who have purchased affected products should contact the Plum Organics Consumer Hotline at 866-495-3774. They can also send an email by clicking here to request a product replacement voucher.
Copyright 2013 WFSB (Meredith Corporation). All rights reserved.