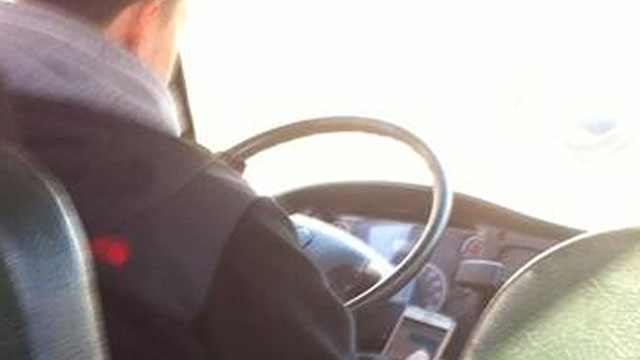 SIMSBURY, CT (WFSB) -
A bus driver was dismissed from his position after he was allegedly caught in the act of texting while driving by a student on the vehicle.

Sharnice Jackson was on her way home aboard an Autumn Transportation Bus from Henry James Memorial School in Simsbury. She said halfway home she noticed the driver not paying attention to the road.
"I'm two seats away from him and I look over and I see him texting," said Jackson, who quickly snapped a picture of the driver. "He wasn't paying attention, we could have gotten into a car accident because there were a lot of cars."
Officials with Autumn Transportation said the company prohibits its drivers from using their cell phones or texting while driving. It even requires each driver every year to sign a contract acknowledging they know the rules.
The bus company declined an interview with Eyewitness News, but they issued a statement on Tuesday.
"We will redouble our efforts to make certain that our drivers comply with the requirement that school bus drivers may not hold a cell phone or other electronic device while operating our vehicles," the statement read.
Officials with Autumn Transportation said the driver is no longer working for the company.
The family that informed Eyewitness News about the incident said they wanted the driver disciplined and not fired.

Copyright 2013 WFSB (Meredith Corporation). All rights reserved.