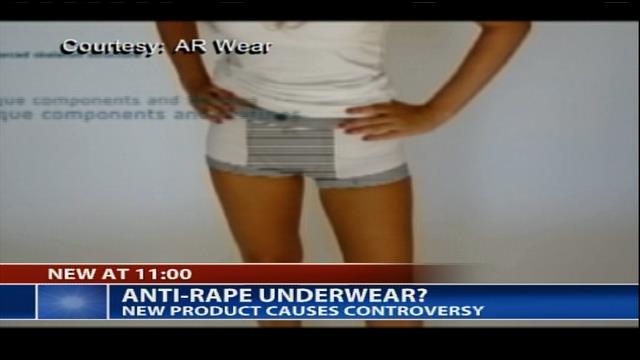 SAGINAW, MI (WNEM) -
A new product and ad featuring a product called Anti-Rape underwear is causing controversy. While the goal is to keep women safe, many people say it is sending the wrong message.
The product looks a lot like clothes most women put on every day. The only difference is the undergarments have an added layer of protection.
Manufacturers say that extra layer of protection will make women feel more empowered in risky situations.
"I think the message says do this and it will stop it. Lots of people blame victims all the time for wearing too short of dresses or low cut shirts or drinking or flirting. But none of that causes rape. It's about power and control it isn't about what you wear or don't wear," says sexual assault therapist Sarah Chulski.
Just how do you wear it and how does this anti-rape underwear work? TV5 wanted to know what local women think about the undergarment.
"It's also like a chastity belt I guess. There's that little lock that's going to keep you safe," says Veronica Weller.
The underwear is closer to being on a store shelf near you.
The manufacturers have managed to raise more than their goal of 50-thousand dollars from investors.
TV5 wants to know, what do you think about this new product? Sound off on the WNEM Facebook page or send us an email to wnem@wnem.com.
Copyright 2013 WNEM (Meredith Corporation). All rights reserved.