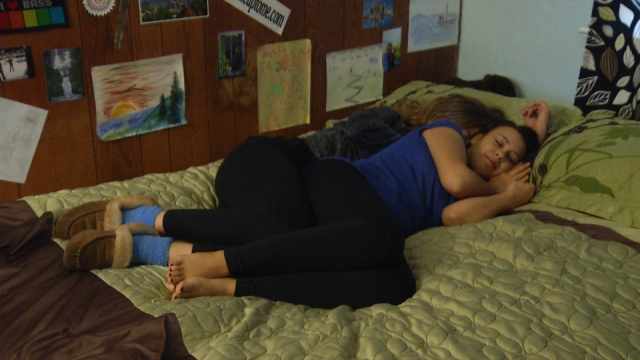 PORTLAND, OR (KPTV) -
Would you pay $60 an hour for some cuddle time?
Portland-based professional cuddler Samantha Hess says her cuddle business can help anyone who is a "touch-driven person."
She says the cuddle sessions are strictly platonic. Clients sign a waiver before the session, promising to be clean, courteous and keep their clothes on. There's a meet-and-greet before the cuddle.
"I require each client meet with me in person in a public place so we can sit down and chat," Hess said. "They can ask me whatever business or personal questions they want and I can learn why they're seeking my services and ensure that they're looking for what I offer and nothing more."
Hess hopes to open a retail store in the future, but, for now, she says the cuddle sessions are in her clients' homes, or in parks or movie theaters.
"The areas that I touch and that can be touched on me are very simple. The guideline is basically anything that it would be OK to touch on a child is what's OK in this kind of environment," she said.
Portland police say Hess' business snuggles awfully close to Oregon's legal definition of sexual contact, but they don't plan to take any action against her.
Copyright 2013 KPTV-KPDX Broadcasting Corporation. All rights reserved.