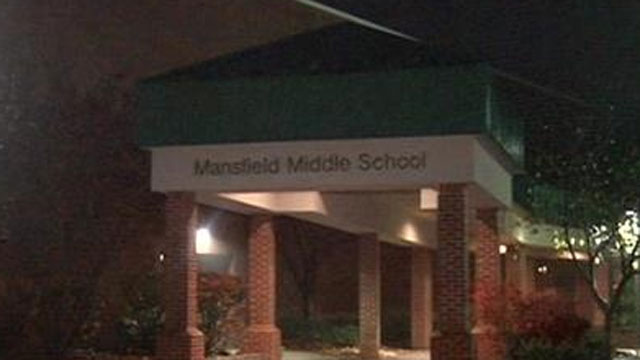 MANSFIELD, CT (WFSB) -
Connecticut State Police troopers will be on hand as students and staff return to Mansfield Middle School Monday morning after the theft of a gun from a car at the school over the weekend.
The superintendent said he doesn't see the stolen weapon as a threat to the school, but said he asked for the extra police presence to reassure concerned parents.
The town's Parks and Recreation Department was using the school gym for a basketball game on Saturday when the theft took place, police said.
A car, which was parked at the school, was left unlocked and that in addition to the gun, a wallet was stolen as well.
There are 580 students from grades five through eight at the school.
State police continue to investigate the theft.

Copyright 2013 WFSB (Meredith Corporation). All rights reserved.