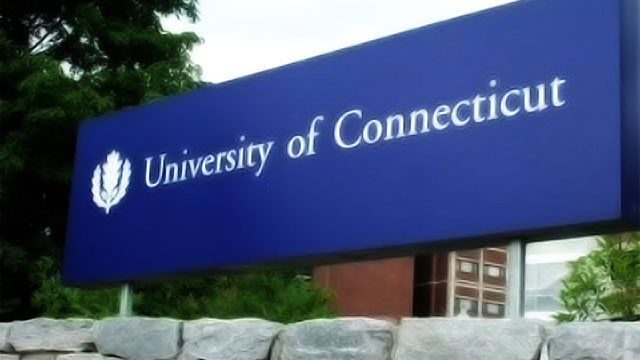 File Photo
STORRS, CT (WFSB) -
University of Connecticut officials said crews are continuing to work to restore power after many parts of campus went dark early Tuesday morning.

An alert went out to the campus around 2:45 a.m. reporting the power outage to sections of campus. Officials did not specify which parts of campus were without power or if any services were being impacted.
Officials said all of the resident halls and dining areas had power restored by 6:30 a.m., but several academic buildings remained without electricity.
As a result of the outage, UConn officials canceled classes in the chemistry, pharmacy and bio physics buildings. Officials said classes starting prior to 10 a.m. in the engineering one building are also canceled.
Power to the Alumni House and Admissions building was restored around 9:30 a.m. Power was expected to be restored to all buildings by around 5 p.m.
The chemistry, pharmacy and bio physics buildings remained closed all Tuesday.

It's unknown what caused the outage.
Classes will resume as normal on Wednesday and all employees should report at their normally scheduled time.

For more information about the incident, click here.

Copyright 2013 WFSB (Meredith Corporation). All rights reserved.