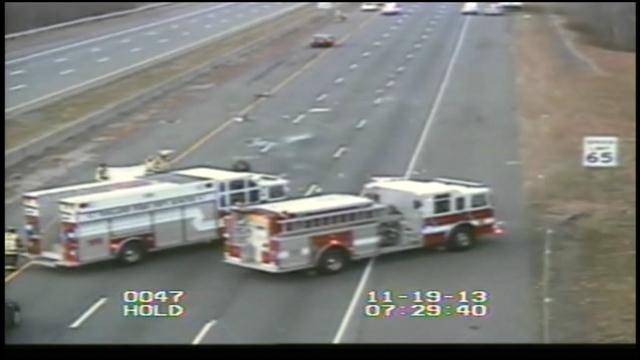 TOLLAND, CT (WFSB) -
A fatal crash shut down Interstate 84 west in Tolland for hours on Tuesday morning.
According to the Connecticut Department of Transportation, the multi-vehicle crash was reported between exits 68 and 67 just before 7 a.m. DOT officials said one lane was getting by originally, but the interstate needed to be shut down so emergency vehicles could get to the scene.
Fire trucks could be seen blocking the road, and several police cruisers were also parked along the interstate investigating the crash.
One lane was reopened around 8 a.m., but that was only to ease the backup that was reported after the crash. The interstate was closed again a short time later.

The scene was cleared and the interstate was reopened by 10:30 a.m.
Officials have not released the identity of the person killed in the crash.

Copyright 2013 WFSB (Meredith Corporation). All rights reserved.