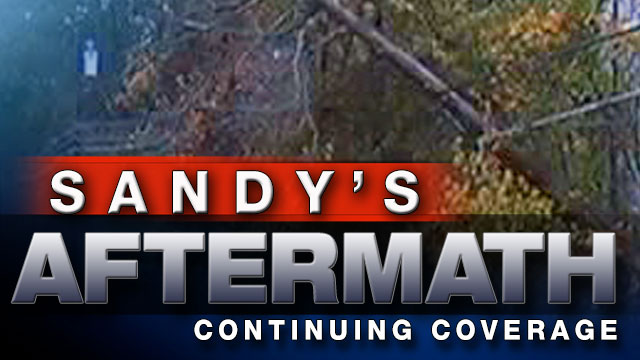 HARTFORD, CT (AP) -
The state of Connecticut is opening two additional intake centers to help homeowners seeking disaster assistance for losses caused by last year's Superstorm Sandy.
Gov. Dannel P. Malloy announced Tuesday that homeowners in New London County will be able to visit a new center at the Groton senior center at 102 Newton Road.
There will also be a mobile unit serving Middlesex County that will meet homeowners at an agreed upon location.
The latest sites are scheduled to open on Wednesday. Connecticut has already opened intake centers in the following locations:
52 South End Rd., Unit A, East Haven
Fairfield Senior Center, 100 Mona Terrace, Fairfield
Parson Government Center, 70 West River St., Milford
Old Fire Department, 100 Fairfield Ave., Norwalk
Each location will operate Mondays through Fridays from 9 a.m. to 7 p.m. and Saturdays from 9 a.m. to 3:30 p.m.
The experts at the centers will also help homeowners learn what is covered by insurance and the Federal Emergency Management Agency as well as other programs.
Connecticut received $71.82 million from the U.S. Department of Housing and Urban Development with $30 million available to repair homes damaged by Sandy.
There is between $10,000 to $150,000 available to storm victims to replace and repair homes and make them more resilient in future storms.
Homeowners should call 1-866-272-1976 from 8 a.m. to 10 p.m. to schedule appointments.
Copyright 2013 The Associated Press. All rights reserved. This material may not be published, broadcast, rewritten or redistributed