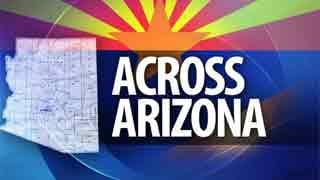 CBS 5 News
FLAGSTAFF, AZ (AP) -
The only two uranium mines operating in Arizona and an associated mill in southern Utah are set to cease operations temporarily as prices for the ore decline.
Energy Fuels Resources Inc. announced this month that resources at its Arizona 1 Mine will be depleted in early 2014. The company says the Pinenut Mine north of the Grand Canyon and the White Mesa Mill in Blanding, Utah, will be placed on standby next year.
The move comes after the company halted shaft-sinking operations at another mine south of the Grand Canyon near Tusayan.
Energy Fuels spokesman Curtis Moore says the company will maintain the sites so that they can begin operating when the uranium market improves.
Prices for uranium have dropped to the mid-$30s per pound on the spot market, a five-year low.
Copyright 2013 Associated Press. All rights reserved.