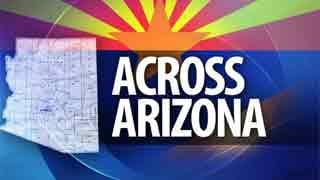 CBS 5 News
KYKOTSMOVI, AZ (AP) -
The vice chairman of the Hopi Tribe has been elected as the new chairman.
Herman Honanie will take the oath of office next month. He succeeds Le Roy Shingoitewa, who didn't make it past the primary.
Unofficial results from Wednesday's general election show Honanie received 58 percent of the vote, beating out former Vice Chairman Todd Honyaoma Sr. Some 1,775 Hopis cast ballots, topping turnout in the previous general election.
Honanie has worked for the tribe for more than 30 years, including as the health director. He says he'll seek advice from Hopi people on how to best deliver services.
Honyaoma congratulated Honanie on Thursday and called on the chairman-elect to fulfill promises he made.
Bacavi Gov. Alfred Lomahquahu Jr. won the race for vice chairman.
Copyright 2013 Associated Press. All rights reserved.