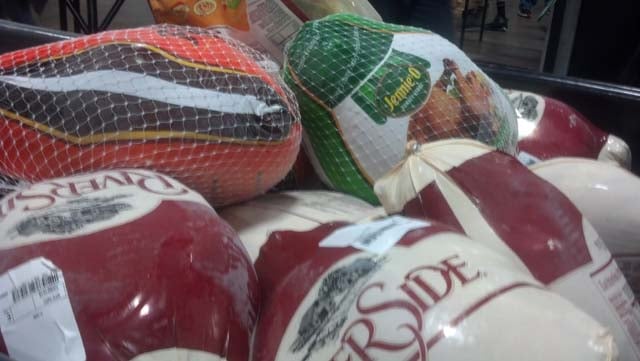 PHOENIX (CBS5) -
Hundreds have lined up this week in North Phoenix to get a free Thanksgiving meal.

The Desert Mission Food Bank has been handing out meals and this year it's been tough to just keep up with the demand.

The giveaway was underway near Fifth Street and Hatcher Road on Thursday morning.

Nearly 3,000 meals are being handed out by volunteers.

People have been lining up for the last three days and they arrive first thing in the morning to wait.

The serving includes a full Thanksgiving meal: turkey, dressing and all the trimmings.

The group said they expected there to be crowd this big and know the demand will continue even after today.

"The need is out there as the economy kind of shifts. I think people think that there's not so much of a need out there but in all honesty, there is," Desert Mission spokesperson Ginger Brandt said.

Thursday was the last day and they had enough supply to last until about 2 p.m., but on Friday, those in need can come by and take part in the normal food bank.

Click here for more details on Desert Mission Food Bank and how you can help.


Copyright 2013 CBS 5 (KPHO Broadcasting Corporation). All rights reserved.