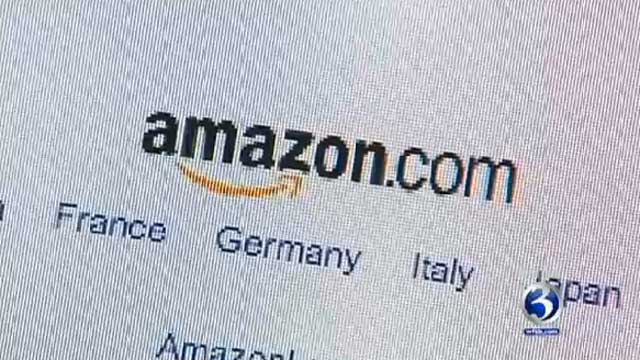 WINDSOR, CT (WFSB) -
Amazon announced Thursday that it is opening a new distribution center in Windsor and it is expected to create more than 300 full-time jobs.
Employees will pick, pack and ship large items to customers such as kayaks and televisions at the 1 million-square-foot fulfillment center.
"Amazon is excited to bring hundreds of great full-time jobs to Windsor that offer competitive wages and programs like Career Choice where we will pre-pay tuition for employees to pursue their education in high-demand fields," said Mike Roth, Amazon's vice president of North America operations in a statement Thursday.
Mayor Don Trinks said in a statement that he was "thrilled" about the addition of Amazon in Windsor.
"The importance of having a company like Amazon in our town and adding new jobs cannot be overstated. We are proud to welcome Amazon to Windsor," Trinks said.
It is unclear when the facility is expected to open.

Copyright 2013 WFSB (Meredith Corporation). All rights reserved.