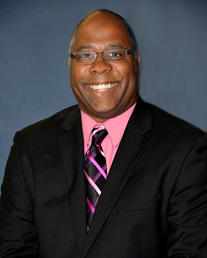 Clarence Carter
PHOENIX (CBS5) -
There are still very few answer to the many questions that have come up after Thursday's revelation that Arizona Child Protective Services failed to investigate at least 6,000 allegations of child abuse in the past two years.
CBS 5 News wanted to know if Thursday's announcement would result in Gov. Jan Brewer's demand for Clarence Carter's resignation or if she was standing behind her director of the Department of Economic Security.
Late Friday afternoon, the CEO and President of Children's Action Alliance wrote a letter to the governor stating: "Director Clarence Carter is responsible for this lapse and we urge you to ask for his resignation." [Click here to read the full letter.]
A governor's spokesman sent this statement to CBS 5 News stating:
"Governor Brewer insists that there must be accountability for this inexcusable failure at CPS, but she intends to allow DPS to conduct its independent review before any conclusions are made. Everybody's first priority must be to ensure that each case is investigated and that every child's safety is assured. "
CBS 5 News asked the Department of Public Safety to outline what its investigation would look like. After a number of emails refusing to explain, a DPS spokesman said over the phone that DPS is in the process of putting together a team of investigators whose sole purpose will be to get to the bottom of the CPS crisis. That team will be headed up by a captain and sergeant. They also said that DPS has already started to review CPS documents. The spokesman said they have no idea how long the investigation will take but once completed DPS will submit its report to DES and the governor.
CBS 5 News reached out to CPS Friday morning. CBS 5 News asked for specifics on how they plan to mitigate this crisis. CBS 5 News asked for more information on the SWAT team which is the focus of the mishandling of cases and we asked directly if Carter would step down. Repeated requests were made throughout the day for answers and despite several emails telling CBS 5 News that they were working to meet our deadline, CBS 5 News never heard back from CPS before close of business Friday.
Copyright 2013 CBS 5 (KPHO Broadcasting Corporation). All rights reserved.