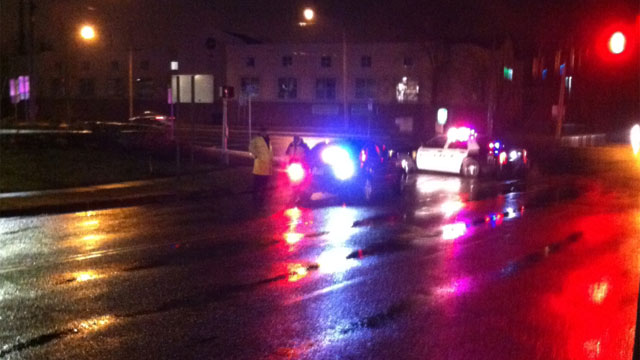 WETHERSFIELD, CT (WFSB) -
A pedestrian was struck by a motor vehicle in Wethersfield Tuesday night.
The crash occurred on Jordan Lane in the area of Buckland Street at about 5:45 p.m.
It is unclear how serious the pedestrian was injured.
The cause of the crash is under investigation by the regional accident reconstruction team.
The Wethersfield Fire Department is lighting the area where the crash happened on Tuesday night to help with the investigation.
Anyone with any information is asked to call the Wethersfield Police Department at 860-721-2900.
Copyright 2013 WFSB (Meredith Corporation). All rights reserved.