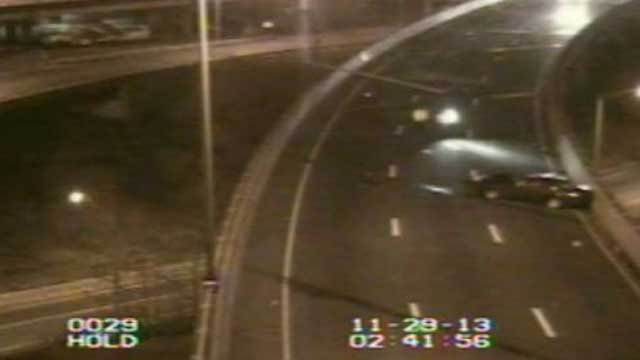 HARTFORD, CT (WFSB) -
A 43-year-old woman died after a two-car crash on Interstate 84 in Hartford late Thursday night.
A 1998 Nissan Maxima collided with a 2003 Saab 9-5 on the eastbound side of I-84 near Exit 48 around 11:30 p.m.

The Saab slammed into a Jersey Barrier and then came to rest on the Capital Avenue on-ramp, police said.
Officials said the crash also brought down a lightpole across the highway.
The driver of the Saab, Marie White, of Hartford, was taken to St. Francis Hospital where police said she died a short time later.
The four people including three children in the Maxima were also taken via ambulance to St. Francis Hospital with non-life-threatening injuries, police said.

I-84 eastbound was closed for more than five hours while police investigated the crash and cleared debris from the roadway.
The crash remains under investigation. Anyone with any information is asked to call state police at 860-534-1000.

Copyright 2013 WFSB (Meredith Corporation). All rights reserved.