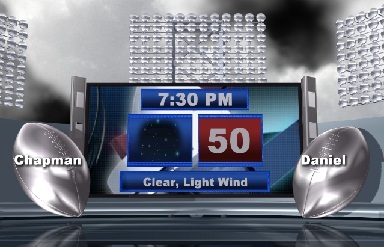 It's Black Friday and shoppers have been out in the cold for hours, though luckily, we have stayed dry. Gorgeous weather sticks around today, and through the weekend, as high pressure is here to stay. Here's a look at what you can expect for the next few days:
Today: Sunny, light wind. Highs in the upper 40s in Western NC, middle 50s Upstate.
Tonight: Blitz games looking good, temps drop into the upper 40s, clear skies, light wind.
Saturday: Upstate sunshine, high 49. Western NC sunshine, high 45. Columbia sunshine, near 50 for kickoff.
Sunday: A few more clouds but staying dry, highs in the mid-40s to low 50s.
Have a great day, and a great weekend!