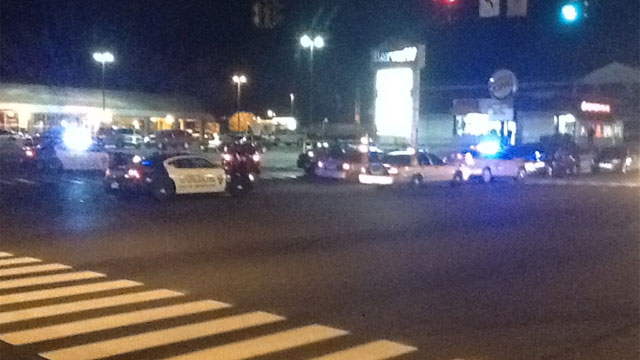 BRIDGEPORT, CT (WFSB) -
Four Bridgeport police detectives have been placed on desk duty as State Police determine which one fatally shot a suspected gun runner in an undercover operation.
Police say the driver tried to crash through a group of State Police, Bridgeport detectives and other investigators surrounding the car Monday night.
Police officers opened fire after they said the passenger, Carnell Williams, pointed a gun at them.
The 23-year-old Williams of Bridgeport was fatally shot. His unidentified girlfriend, who was driving the car, was shot in the face.
Police have not identified the officers involved or will say how many shots were fired.
Police Chief Joseph Gaudett Jr. said Tuesday that the task force has taken 50 guns off Bridgeport's streets without harming anyone.
Copyright 2013 The Associated Press. All rights reserved. This material may not be published, broadcast, rewritten or redistributed.