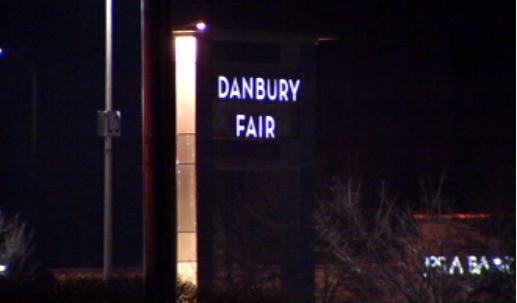 DANBURY, CT (WFSB) -
Danbury Police officers were called to the Danbury Fair mall late Friday night after a fight broke out in the food court.
According to police, hundreds of people were sent running for shelter as the fight erupted. Only six people were involved in the melee, but when one person yelled, "gun", people went running and several stores were locked down.
"The first thing I saw was a whole raid of people just pushing each other," Gio Dayrit said Friday night. "They said to go to the back and stay in the office. We were just waiting it out to see what was going on."
Dayrit and his girlfriend were shopping at J.C. Penney when the shouting began. Workers closed metal gates at stores as officers swept the mall.

Initial reports were that a gun was fired. However, police found those claims to be unfounded. Police said no gun was ever found, and believe no gun was ever displayed.
No injures and arrests were made and the incident remains under investigation.
Copyright 2013 WFSB (Meredith Corporation). All rights reserved.