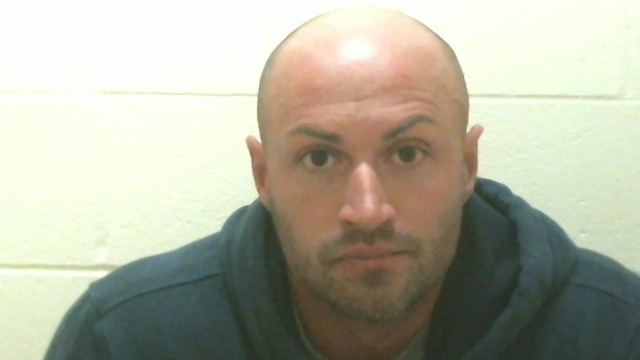 The following photo of Kevin J. Dorothy was provided by the Clinton Police Department
CLINTON, CT (WFSB) -
An East Lyme man was arrested after a home invasion and domestic-related incident in Clinton Saturday night, police said.
Kevin J. Dorothy, 30, broke into a home on Walnut Road at about 8 p.m. "by breaking a locked exterior door," police said.
Once inside the home, police said Dorothy got into a fight with the homeowner, who was one of two people in the residence. The other person was Dorothy's wife, police said.
The homeowner suffered "moderate face and head injuries" and was taken to an area hospital. He has since been released from the hospital.
Dorothy was charged with home invasion, second-degree burglary, second-degree assault, second-degree criminal mischief and disorderly conduct.
Dorothy, who was released on a $10,000 bond, will be arraigned at Middlesex Superior Court in Middletown on Monday.
Copyright 2013 WFSB (Meredith Corporation). All rights reserved.