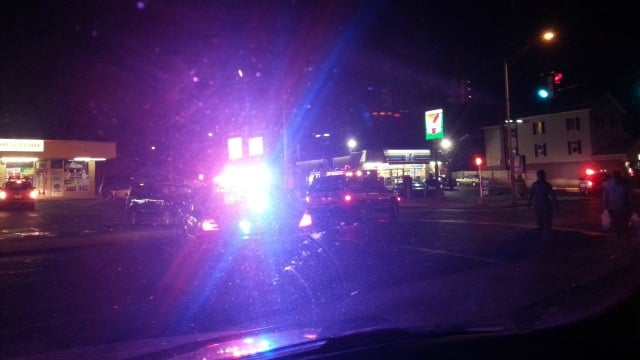 NEW BRITAIN, CT (WFSB) -
A New Britain officer got sick after a suspicious item was located in a parking lot Sunday evening.

A suspicious milk jug was located in a parking lot at 7-Eleven, which is located at 270 S. Main St., at about 9 p.m.
An unidentified officer discarded the jug and said he felt ill, police said.
The officer experienced symptoms of vertigo and nausea, police said. He was taken to area hospital, where police said he was treated and released.
Members of the Connecticut Department of Energy and Environmental Protection were called to the scene and the incident was treated as a hazmat situation, police said.
DEEP officials said the jug contained "residual mixture of kerosene and gasoline" and is believed to have caused the officer to get sick.

Copyright 2013 WFSB (Meredith Corporation). All rights reserved.