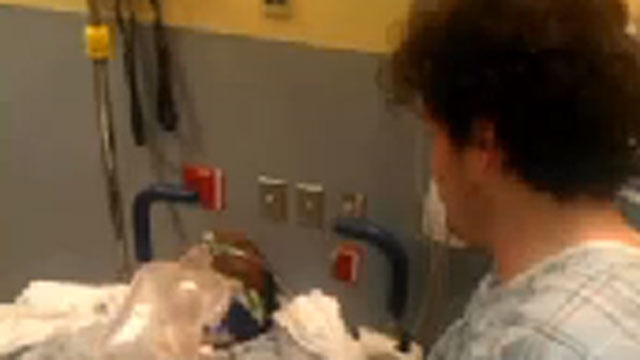 NEW YORK (AP) -
Passengers aboard a derailed New York City train are hailing another rider as a hero.
WCBS says Steven Ciccone went around helping other injured passengers. He, too, was taken to a hospital.
He's a well-known chef who has cerebral palsy.
Passenger Denise Williams, who suffered a fractured spine, says Ciccone saved her life.
Ciccone told WCBS from his hospital bed that Williams asked him if he could make her head more comfortable.
He says he'd been crocheting a scarf and placed a ball of yarn under her neck "like a pillow."
Ciccone is undergoing exams at the same hospital.
Four people were killed and more than 60 were injured in the Metro-North derailment early Sunday morning.
Check out the full story by clicking here.
Copyright 2013 The Associated Press. All rights reserved.