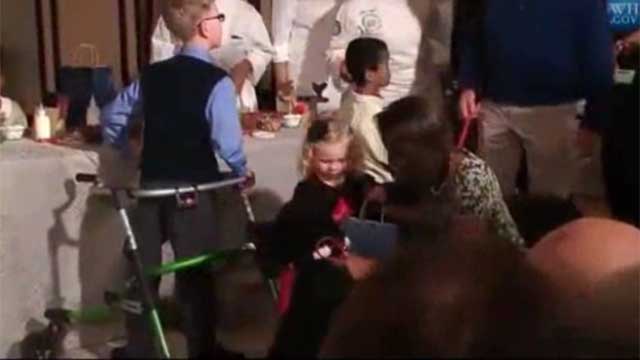 The first dogs are a big part of the First Family's holiday celebration.
Bo and new pooch sunny also delight White House visitors when they make appearances in the fur.
But Sunny got a little too excited at a holiday event Wednesday.
It seems First Lady Michelle Obama was holding Sunny's leash, when the frisky canine jumped up to greet a little girl.
The girl stepped back, tripped and took a tumble in the process.
Mrs. Obama quickly made sure the child was okay.
The little girl was no worse for wear and continued on with the Christmas event.


© 2013 Cable News
Network
.Turner Broadcasting System, Inc. All Rights Reserved.