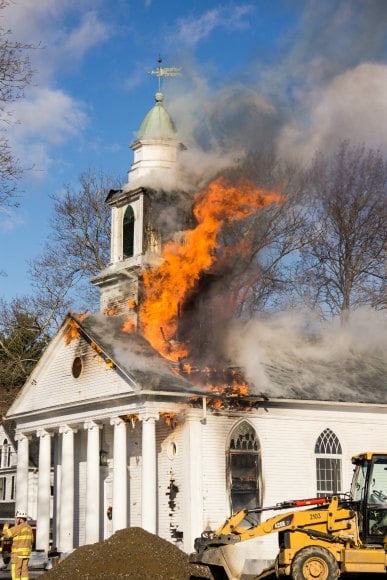 Photos courtesy of Scott Guo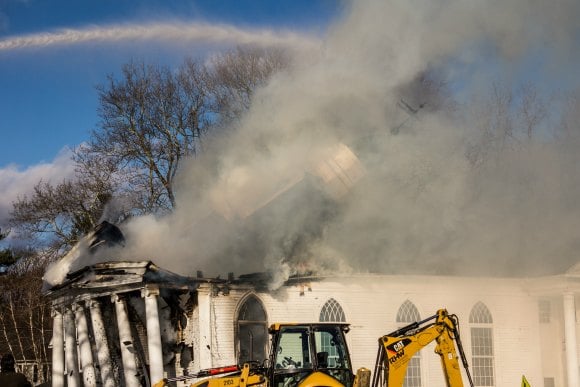 Photos courtesy of Scott Guo
POMFRET,CT (WFSB) -
Several fire crews are on the scene of a large fire in Pomfret at a local church.
Fire crews were called out the First Congregational Church on Church Street around 12:30 p.m. Saturday to find flames shooting from the roof of the building.
Crews from several surrounding communities were called to assist with fighting the blaze.
Officials said crew were still attempting to get the fire under control more than two hours later and the steeple of the church had collapsed as a result of the fire.
The church was unoccupied at the time, officials said. Services tomorrow will be held at the Pomfret School at 10:30 a.m. Sunday.

Refresh this page and watch Eyewitness News for updates as they become available.
Copyright 2013 WFSB (Meredith Corporation). All rights reserved.