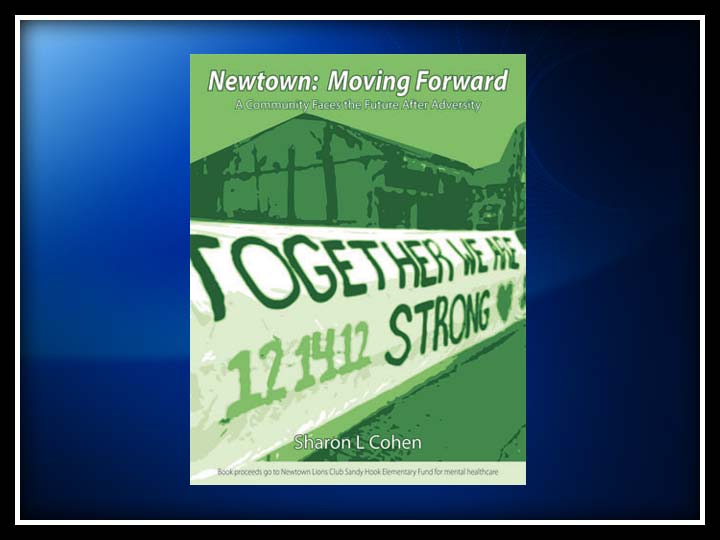 NEWTOWN, CT (WFSB) -
Immediately following the shooting at Sandy Hook Elementary School last December, the entire Newtown community rallied around those who were grieving and did whatever they could to make them feel protected and loved.
Now a Newtown woman has written a book to service as a historical document of what has occurred in town since the tragedy, increase the awareness of different organizations in order to promote services for the community and serve as a positive representation of changes in the community.
After the tragedy, services were set up for members of the community like counseling to help those struggling in the wake of the shooting.
Author Sharon L Cohen said in order to complete her book, Newtown: Moving Forward, she reviewed The Newtown Bee, The Danbury News-Times, Voices, community websites and residents' input.
All of the proceeds from the book are being donated to the Newtown Lions Club Sandy Hook Elementary School Fund in participation with the Connecticut Counseling Association for mental health services for the next 10 years.
For more information about the book, click here.
Copyright 2013 WFSB (Meredith Corporation). All rights reserved.