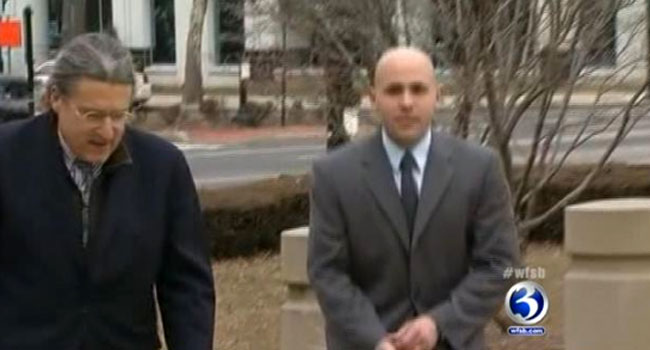 EAST HAVEN, CT (AP) -
A white former police officer accused of being part of a conspiracy to harass Latinos in Connecticut has been sentenced to two years in prison on an obstruction charge.
Jason Zullo was sentenced Monday in federal court in Hartford. Prosecutors had sought a two-year prison sentence. Zullo's lawyer had asked a judge for no more than a year.
Zullo and three other officers were charged last year with abusing and harassing Latinos in East Haven. Zullo entered a deal, pleading guilty to obstruction by falsifying a police report about his cruiser striking a motorcycle.
Defense lawyer Norm Pattis argued that because the victim in that case was Italian-American the court shouldn't consider the conspiracy in passing sentence. Prosecutors argued it was part of the same case.
Copyright 2013 The Associated Press. All rights reserved. This material may not be published, broadcast, rewritten or redistributed.