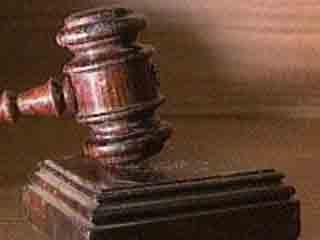 Andrew Samuolis
WILLIMANTIC, CT (AP) -
A Willimantic man charged with murdering his father and shooting a police officer has waived his right to a hearing on whether there's enough evidence to prosecute him for the killing.
A public defender for 34-year-old Andrew Samuolis told a judge in Danielson Superior Court on Tuesday that Samuolis didn't want to invoke his right to a probable cause hearing on the murder charge.
Samuolis' case was continued to March 7. He has pleaded not guilty to murder, assault and other charges.
Police say Samuolis opened fire on several police officers who went to his home in June to do a wellness check. One officer was shot but survived.
Authorities later found Samuolis' father, John Samuolis, dead in the house they shared.
Samuolis remains detained on $1 million bail.
Copyright 2013 The Associated Press. All rights reserved. This material may not be published, broadcast, rewritten or redistributed.