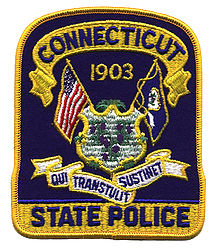 NEW HAVEN, CT (AP) -
Operation S.A.N.T.A., or stop another needless tragic accident, focuses on behavior that most frequently causes accidents and injuries, including driving under the influence, speeding and failing to wear seatbelts.
Police say DUI enforcement will increase dramatically during the holiday season. State police troopers have scheduled DUI sobriety checkpoints and enhanced DUI enforcement operations on the roads and highways across Connecticut.
Police are encouraging those who plan to consume alcohol to make plans in advance for a non-drinking driver to bring them home.
Copyright 2013 The Associated Press. All rights reserved. This material may not be published, broadcast, rewritten or redistributed.