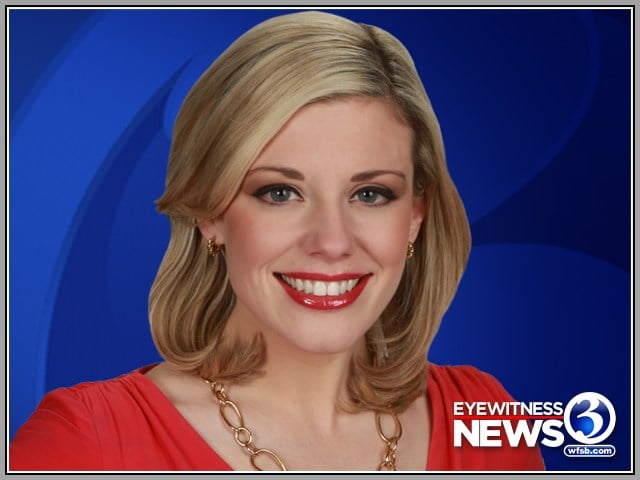 Nicole Nalepa wears many hats at Ch. 3 Eyewitness News. She starts her day helping Connecticut drivers, by providing the latest traffic reports, on the weekday morning show from 4:30-7AM. Nicole also serves as a health reporter and fill-in-anchor for the station. On Wednesdays, you can catch her giving back to residents across the Nutmeg State with the Liberty Bank 'SurPRIZE Squad', and on Saturday mornings she hosts two segments called: 'Lost and Pound' & 'What's Going On'.

Before coming to Ch. 3, Nicole was a weekday morning Anchor & Reporter at WWLP-TV/22News in Springfield, MA. She was one of the first "live on-scene" reporters from Western Massachusetts, during the manhunt for the Boston Marathon bombing suspect; CNN aired several of her live reports and her coverage contributed to an Emmy-winning newscast. Just days after Hurricane Sandy paralyzed parts of the Northeast, Nicole accompanied local pilots who were delivering aid to one of the hardest hit areas in New Jersey, and documented her journey. She also covered the deadly tornado that ripped through Western MA on June 1st, 2011 and was part of the news team that won two Emmys and an AP Award for the coverage.

Nicole graduated Magna Cum Laude with a degree in Communications from Westfield State University. She has had the opportunity to work alongside some of the best writers, producers, reporters, and anchors in the industry. Nicole was selected for a post-grad summer internship at CBS News in New York City on the "Evening News with Katie Couric." She also interned at WFXT-Fox 25 in Boston and WWLP.

When Nicole isn't on-air, you'll most likely find her somewhere in our state giving back to the community. She dedicates much of her free time to various causes and non-profits—such as the Ch. 3 Kids Camp and Autism Families CONNECTicut—in addition to emceeing local events and speaking with students at local schools. She also enjoys singing, jamming on her guitar and piano, writing, baking, running, skiing, photography, traveling, and spending time with family and friends.
Stay in touch with Nicole by following her on Twitter, Facebook or by sending her an email.