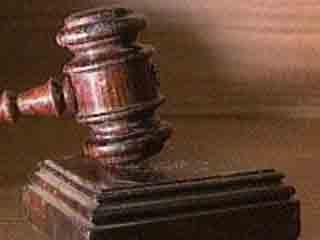 NEW BRITAIN, CT (AP) -
The former superintendent of Plainville's sewer plant has been sentenced to four years in prison after being convicted on corruption and other charges.
Kenneth Michelson was sentenced in New Britain Superior Court on Monday.
He had pleaded guilty under the Alford Doctrine to 20 felony charges including larceny, tampering with evidence and other crimes. A defendant who invokes the Alford Doctrine does not admit guilt, but concedes the prosecution has enough evidence to convict.
Acting on anonymous letters, police investigated allegations that the 54-year-old Michelson took materials purchased with town money for his own personal use. He also was accused of forging invoices, stealing a town-owned computer and trying to hide and destroy evidence.
He was placed on administrative leave during the investigation and resigned in 2011.
Copyright 2013 The Associated Press. All rights reserved. This material may not be published, broadcast, rewritten or redistributed.