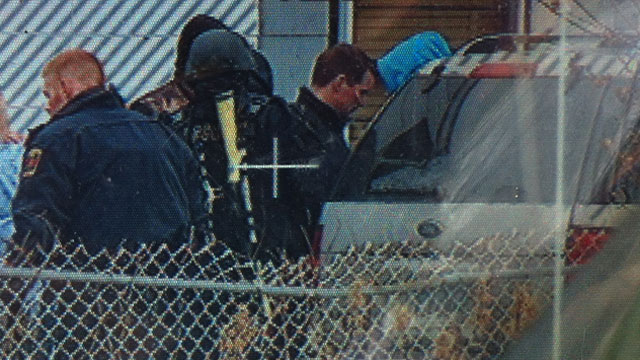 NORWICH, CT (WFSB) -
An unidentified man in Norwich was taken into custody after a stand-off with police Tuesday morning that lasted several hours.
Few details have been released, but police in SWAT gear were called to the Great Plains Road around 2 a.m.
Police told The Norwich Bulletin that the man "threatened to harm the home and the officers."
Great Plains Road was shut down until around 10:30 a.m. when the unidentified man put his hands up, walked out of the home and was taken into police custody.
The man was taken to a nearby hospital for observation, police said.

Police did not release a name or details of the investigation. He is expected to face domestic violence charges, police told The Norwich Bulletin.
A crew from Norwich Public Utilities was called to the scene to cut the power and gas to that home. The mobile command unit was set up in the area as officers surrounded a residence.
Neighbors that talked to Eyewitness News said the man has been renting the home for about a year.
"I was hoping everything turns out well and it was just a little argument or something and no one is hurt or anything like that," said a neighbor, who wished not to be identified.

Copyright 2013 WFSB (Meredith Corporation). All rights reserved.