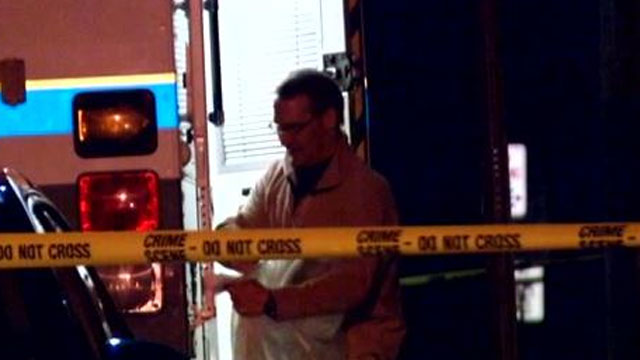 NEW LONDON, CT (WFSB) -
Police in New London have made an arrest after a man was found dead inside a Hope Street apartment on Christmas Day.
Police were called to the apartment just before 11 a.m. Wednesday morning, and when they arrived, they said they found a man in his 30s dead on the bedroom floor.
Officials said Antonio Chajon, 39, was found dead on the floor of a bedroom in the home.
An autopsy revealed that Chajon died as a result of injuries to the head. His death was ruled a homicide.
Investigators with the New London Police Department and the Connecticut State Police Major Crimes Squad spent Christmas Day collecting evidence and interviewing neighbors as they tried to piece together not just how the man was killed but who did it.
"It's just creepy and depressing that it's on Christmas and a holiday," neighbor Danny Green said. "It can happen anytime."
Police have arrested Sebastian Tzampop in connection to the murder. He's now being held on a 1 million dollar bond and is scheduled to appear in New London Superior Court on Monday, December 30, 2013.
Anyone that may have information about the incident is asked to call New London police.
Copyright 2013 WFSB (Meredith Corporation). All rights reserved.