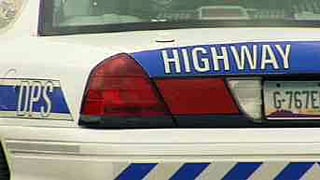 PHOENIX (AP) -
A Marana woman on her way to see her family in California for Christmas is dead after a rollover accident outside Phoenix.
Arizona Department of Public Safety officials say 63-year-old Barbara Ann Coatsworth was pronounced dead at the scene of Monday's accident on Interstate 10 near Tonopah, about 40 miles west of Phoenix.
Tucson TV station KVOA says Coatsworth's husband was driving the vehicle and suffered minor injuries.
Bill Coatsworth says his wife had recently retired and she was looking forward to the next chapter in their life together, which included some traveling plans.
He says he may still go on those trips, in honor of his late wife. Her funeral is scheduled for Jan. 4.
Barbara Coatsworth was the ex-wife of Marana mayor Ed Honea.
Copyright 2013 Associated Press. All rights reserved.