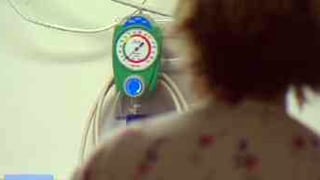 SCOTTSDALE, AZ (CBS5) -
The New Year is bringing changes to doctor offices across the state. Now many are becoming a one-stop shop.
Dr. Don Bucklin is the Regional Medical Director at U.S. Healthworks in Scottsdale. He told CBS 5 News that Arizona is playing catch-up so that state guidelines coincide with Obamacare.
"You're bringing behavioral health and physical health together in the hope of getting better care for more people for less money," said Dr. Bucklin.
Dr. Bucklin said there are benefits to visiting one practice.
"It's much easier to go and see a normal doc and talk about it because you don't feel like you have a stigmata of being a mental health patient," said Dr. Bucklin.
The number one mental health issue in the United States is depression. Dr. Bucklin said more profound problems like schizophrenia and bipolar personality disorder are a lot less common.
That's a very small percentage of the mental health pie. Most of it are straight forward problems that can be profoundly helped," said Dr. Bucklin.
Dr. Bucklin said more serious mental issues should always be treated by a behavioral health specialist.
Copyright 2013 CBS 5 (KPHO Broadcasting Corporation). All rights reserved.