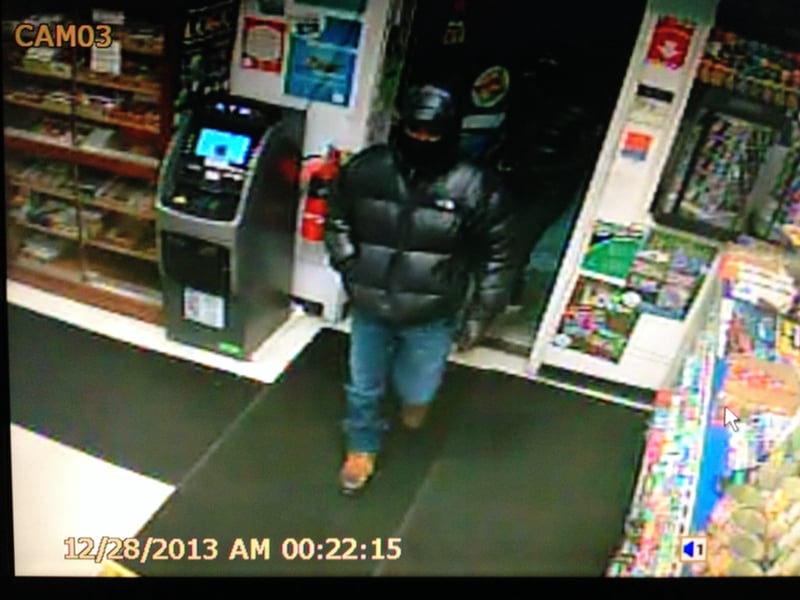 NORTH HAVEN, CT (WFSB) -
Police are searching for two men accused of robbing a gas station in North Haven at gunpoint Saturday morning.
One man was wearing a black "puffy" winter jacket, blue jeans and brown hiking boots. He pointed a handgun at the clerk and demanded money from the cash register. The second man was wearing a black "puffy" winter jacket with a red zipper when they entered the Velero gas station, which is located 224 Quinnipiac Ave., around 12:03 a.m.
Police said both men were wearing ski masks covering their faces. The men are described as being Caucasian males possibly Hispanic, approximately 5'6"-5'8" tall with a slender build.
Both men fled the store running south on Quinnipiac Ave. There is no word if anything was stolen from the store.
No arrests have been made at this time. Anyone with any information is asked to call the North Haven Police Department at 203-239-5321.
Copyright 2013 WFSB (Meredith Corporation). All rights reserved.