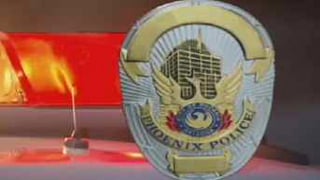 PHOENIX (AP) -
Authorities are searching for a man who they say led police on a late-night pursuit in a stolen car before breaking through a parking gate at the federal courthouse in downtown Phoenix.
Police spokesman James Holmes said the pursuit began around 2:30 a.m. Sunday after the man refused to pull over for an officer who had seen him driving erratically.
The suspect drove the stolen car through a security barrier and a roll-up gate at the Sandra Day O'Connor Federal Courthouse's underground parking garage and then left the garage.
He drove to a nearby location and fled on foot.
Police were unable to find him.
Holmes said the man isn't believed to have targeted the courthouse.
Instead, police suspect the man didn't know what sort of building he was entering.
Copyright 2013 Associated Press. All rights reserved.