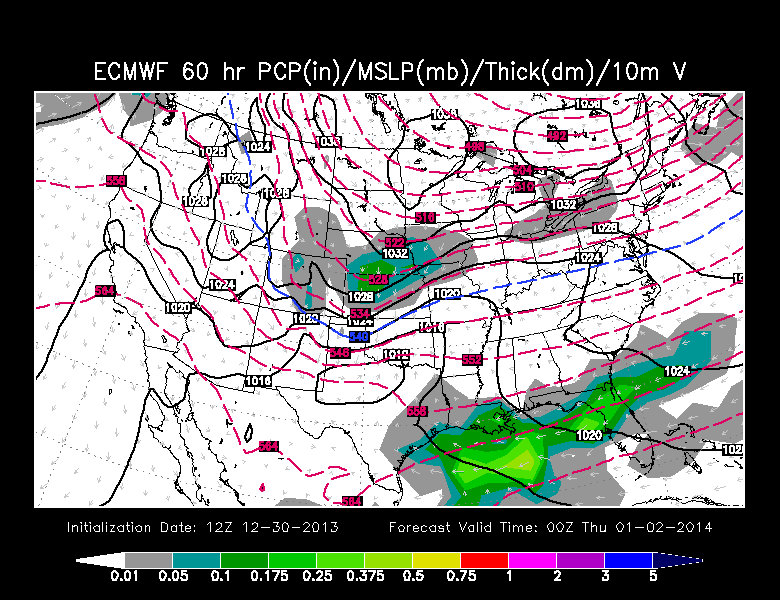 European Model for New Year's Day
The attached image shows our area nice and dry on New Year's Day (NY Eve should be that way as well!). That's some great news if you plan to be outside for your festivities! I will be inside cooking my collards, black eyed peas and cornbread!
Rain moves in for Thursday as a low develops to our south. It looks like the heaviest rain will stay south of us, but scattered light to moderate showers will be possible through the day. Thursday night some cold air will push into the mountains and bring a chance for some brief snow. Friday the entire area will be COLD, but dry. Highs will only reach the 40s for the Upstate and 30s in the mountains (with a breeze, brrrrrrr!).
This weekend we'll be watching another low pressure as it rides along the gulf coast and into the Carolinas. For now, I'm forecasting rain showers for Sunday and Monday in the Upstate, and a mix to snow showers in the mountains late weekend into Monday. If the track of the low changes, we could be looking at a chance of snow for the Upstate. This will be monitored closely over the next few days!