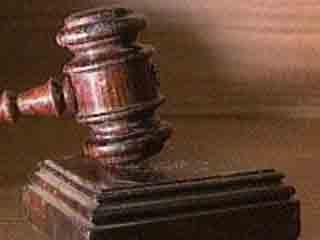 HARTFORD, CT (AP) -
A former doctor found liable in a 2009 murder-suicide in Vernon is asking a state judge to set aside the verdict and order a new trial, alleging the judge improperly allowed testimony that harmed the defense.
A Waterbury Superior Court jury found former Tolland doctor Carl Koplin liable Dec. 19 after a civil trial for the deaths of James Morrin and his wife, Alice Morrin. Police say James Morrin killed himself after fatally shooting his wife in their home on June 29, 2009.
Koplin was James Morrin's doctor. James Morrin's family sued Koplin for alleged malpractice, saying Koplin failed to diagnose Morrin's mental health problems and refer him to a psychiatrist. The jury found in favor of Koplin's family.
Koplin is currently serving an unrelated four-year federal prison sentence for child pornography.
Copyright 2013 The Associated Press. All rights reserved. This material may not be published, broadcast, rewritten or redistributed.