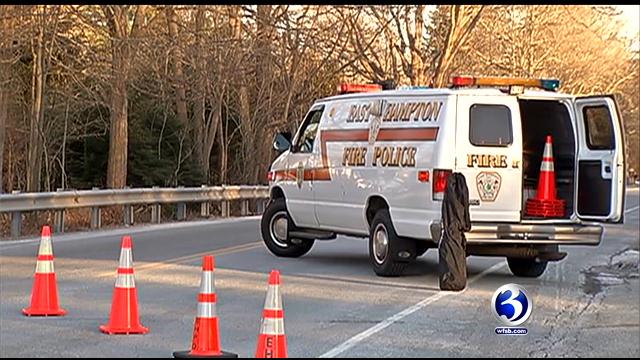 EAST HAMPTON, CT (WFSB) -
A driver was accused of hitting three cars and leading police on a chase that went from Portland to East Hampton Thursday afternoon.

The pursuit ended when a red Mitsubishi with stolen license plates crashed on Route 16 near Flatbrook Road around 3 p.m., police said.
Route 16 was closed between Flatbrook Road and Route 149 until around 6 p.m. while police investigate the crash and crews clean up the debris.
The driver, James Millett of Middletown and Theresa Goss of East Hampton were taken to area hospitals with serious injuries.

Police said earlier in the afternoon, the Mitsubishi rear-ended an animal control van in Portland. After that crash, police and emergency crews got involved and the chase proceeded through East Hampton.
Eyewitness News has learned the Mitsubishi crashed into a ditch and rolled over.
No one else was injured in the crash.
The cause of the crash remain under investigation. Anyone with any information is asked to call East Hampton Police Department at 860-267-9922
Copyright 2014 WFSB (Meredith Corporation). All rights reserved.