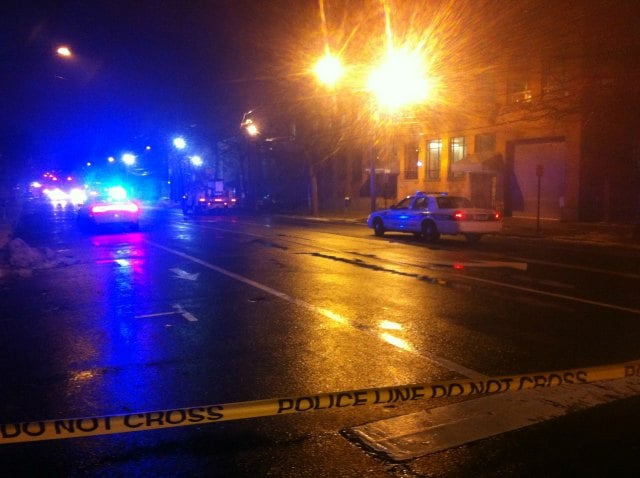 NEW HAVEN, CT (WFSB) -
Two people were killed Friday night after a car carrying three people crashed into a building near downtown New Haven.
According to New Haven Police a man and woman were killed after their car struck a utility pole and came to rest against a building own by Yale New Haven Hospital.

Another woman in the car was also injured and taken to a Yale New Haven Hospital in critical condition.
Police said station wagon approached Howard Avenue from Sylvan Lane, the vehicle then turned right on Howard Avenue nearly striking a New Haven Police cruiser in the process and then sped southbound down Howard Avenue before striking the pole. Police did not purse the vehicle after it nearly struck the officer's car.

The names of those injured have not been released.

New Haven Police are investigating the accident, speed and the slippery road conditions are factors that being investigated in connection with the crash.

Copyright 2014 WFSB (Meredith Corporation). All rights reserved.